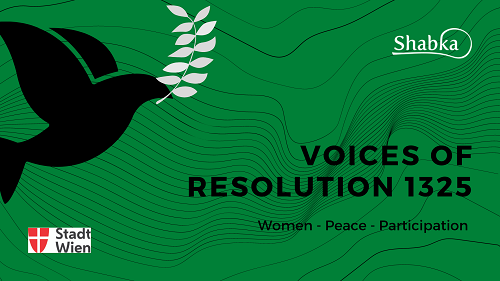 20 years ago, on 31 October 2000, Resolution 1325 was adopted by the UN Security Council under the slogan of 'Women – Peace – Security'. In the Resolution, the Security Council acknowledges the disproportionate impact that conflict has on women and stresses the crucial role women play at all levels of conflict resolution and prevention. At the same time it urges all Member States to integrate the idea of gender equality as well as measures regarding gender-specific issues into their security policy and conflict management efforts. This includes a more active participation of women in political decision-making.
The 20th anniversary of the adoption of United Nations Security Council Resolution 1325 is certainty a moment to celebrate. At the same time we have to admit that we are far from the finish line.  
The resolution is considered a milestone for gender equality and has been supplemented by nine additional resolutions (1820, 1888, 1889, 1960, 2106, 2122, 2242, 2467, 2493). As the title suggests, the event will focus on opportunities for women's participation in this policy. How does this theoretical framework affect the situation on site? Is the implementation process in line with the agenda's ambition? Are we looking back on a two-decade success story or is the progress rather sobering to look at? Shabka wants to address these issues critically and offers a platform for the 'Voices' that too often are not heard. The speakers will share their experiences and perspectives on their work.
The event took place on November 12th 2020
Diese Veranstaltung wird gefördert durch die Kulturabteilung der Stadt Wien.