Who are these people anyway?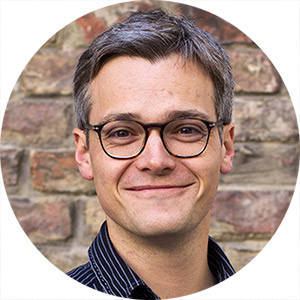 Lukas likes challenging the complexity of what is happening around us and has been thinking a lot about how to engage people in critical thinking before he co-founded Shabka.
He has worked as a conflict analyst, a political adviser, a civil engineer, a policy officer, a kitchen hand, a soldier, as a graphic designer, in humanitarian relief and mining (though not necessarily in that order). Lukas is currently living in Vienna.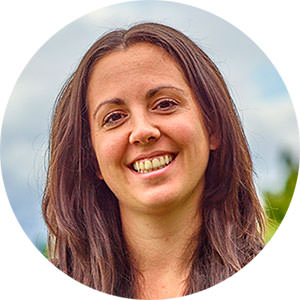 Corina Wolfschwenger
Journal Editor
Corina is a feminist stay-at-home mum of two with degrees in comparative literature and art history who recently co-built a woodworking company. She thinks that today's contrarieties can be a source of inspiration while she is convinced that hard earned parenting experience weighs in on ways how conflicts can be resolved.
That's why she likes to challenge – practically and theoretically – the way of how things have been traditionally done.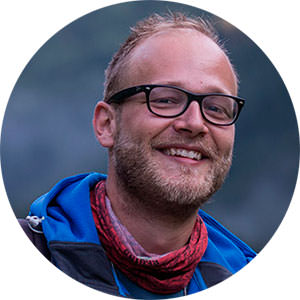 Paul Winter
Journal Head Editor
Imaginary farmer and quatschkopf. Shabka's philosopher for everything non- and existential deals with topics about education, development, cultures and power structures. He works as an editor for a publishing house and in education, more often than not as a teacher. Nature is his second home and he enjoys his extensive hiking and climbing trips. As a writer and reader, he thinks outside the box. All the time. Because: The universe expands left.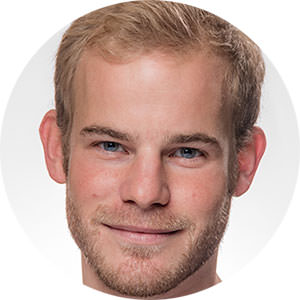 Thomas König
IT, Graphics & Web Development
Since the first day, Tom is the Shabka-guy for bits and bytes. He does everything from programming to graphic design and photography.
He's excited about what possibilities and pitfalls a digital society can bring. He also has a big travel bug that led him to spend a year on the road in North America and 14 months in Latin America. When he's not busy he lives in his tent somewhere in the mountains.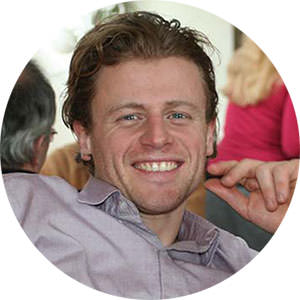 Jürgen Neuhuber
Co-Director
He likes to establish links, create networks, draw organizational charts and loves squeezing everything into the two-dimensional simplicity of lines and columns without losing that complexity.
A pacifist civil servant who studied sociology, Juergen ended up graduating from the military academy, moving his virtual armies in a Clausewitz' manner. He mediated conflicts in social housing complexes, delivered mail as a bike courier, likes to cook and advise on civil-military interaction.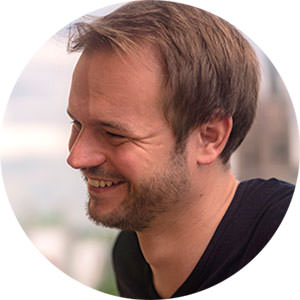 Michael Mayerhofer
Head of Finance
Michael takes care of the financial business of Shabka. He loves to debate with a glass of wine about the development of society and what drives the human mind. The glass of wine usually doesn't change its opinion. Equipped with a distinct interdisciplinary way of thinking and a very good sense of humor, he doesn't take himself too seriously and makes other people laugh. His guilty pleasures are woolen socks, which he normally wears in different colors and often more than one pair. The running and music enthusiast Michael is not able to function properly below 15 degrees so he prefers his travels in warmer regions.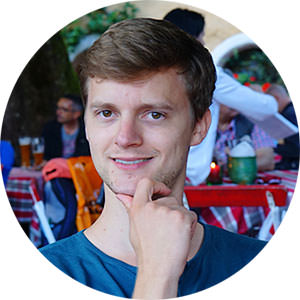 Michael Zinkanell
Secretary-General
Being an enthusiastic globetrotter, Michael seizes every opportunity to discover new countries and so far, explored quite a bit of the world. He has applied his organisational talent and his burning interest in conflict analysis, international relations, and development initiatives in different ways. Strategic contemplations, concerning the whole spectrum from simple chess moves to the global political landscape, keep him up at night.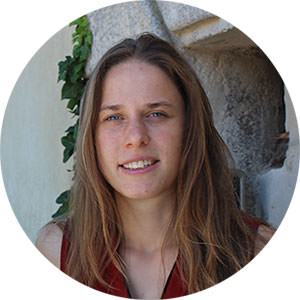 Anna Rass
PR & Communications Manager
Anna has a Master´s Degree in International Humanitarian Action. She studied in Germany and Sweden and her main focus is conflict management and conflict analyses.
Her training to Psychotherapist helps her to also take into account the intra-psychological dimension of conflicts. Anna loves to learn about people, understanding their mind set and motivation.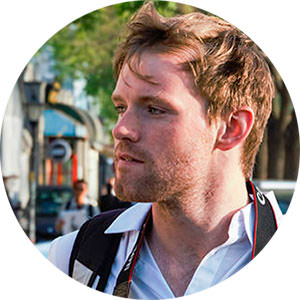 Sebastian Holler
PR & Communications Manager​
He got his first atlas at the tender age of 4 and since then obsessed by maps his dimensions of interest have extended towards the humans inhabiting the globe. Therefore, crossing frontiers in all respects got compulsory. Walking through kindergartens in Chernobyl or countries not existing, experiencing "Fortress Europe" in Africa, eating dog soup in North Korea or to cut a long story short: explore the unknown and you will conclude that people in the entire world share the same uniqueness of craziness.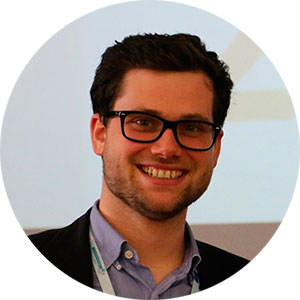 Niko Tischlinger
Social-Media & Innovations Manager
Born in an area of tension between the Austrian countryside, Bavaria and the Netherlands, Niko discovered the ambiguous meaning of words, politics and peace.
After his first solo trip, he got infected with Reisefieber, which he is trying to cure since then. His love for communicating with everyone around him led him to Shabka, where he is now in charge of our social media operations.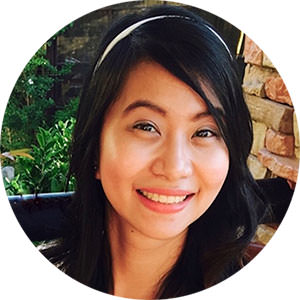 Pia Lorenzo
Permanent Journal Contributor
Dazzled with the untainted beauty of disciplines in the Humanities and Social Sciences, Pia likes diving into the world of governance, policy, education, philosophy, music, art, literature, and fashion.
She has been a development professional in the civil sector, and has recently ventured into research. Of all her activities, her favorite hobby is engaging in conversations with different sorts of people.
https://pialorenzo.com/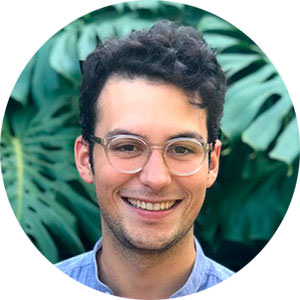 Adam gets excited about petting other people's dogs and contributing to the Balkans' European future. He is thus more likely to be spotted in a fluorescent-lit Brussels hallway than the sun-bleached Dalmatian coast. Adam can hold his breath for over 2 minutes and graduated from UCL and SciencesPo. In a previous life, he travelled around the world as soloist of the Vienna Boys' Choir and somehow ended up as a background singer for The Rolling Stone's 50th anniversary gig. Adam believes to be a decent moonwalker.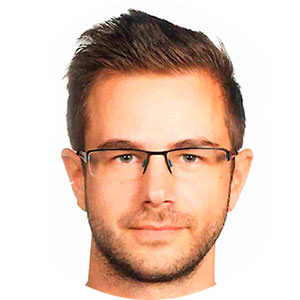 Daniel Pleschutznig
Community Engagement Officer
International relations wonk by day; Sports addict and Melodic Death Metal connoisseur by night.
Daniel's inner meat head is only being kept in check by his honed eloquence through his former stints at founding the Vienna MUN Club and being part of the Debate Club. His views on global events are somehow not tainted by the fact that he is both a quintessential stoic, as well as a person with pitch black humor.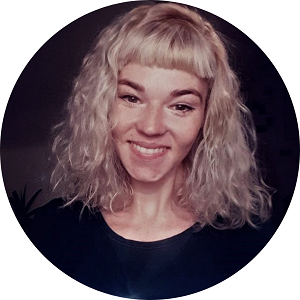 Rebecca Trixa
Head Editor Policy Blog
Rebecca is a passionate Human Rights activist with experiences in governmental entities as well as the NGO scene. With her working-class background she would like to agitate the old, male, academic elites. Always ready to be inspired by new innovative political approaches. But enough idle talk in the end she appreciates educative political discussions the most.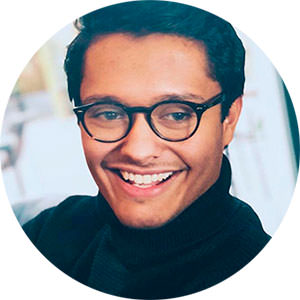 Benjamin is a passionate political scientist and innovative thinker, who likes to work within multifaceted settings. His studies brought him from Munich to Berlin, Warsaw as well as Vienna, where he fell in love with 'Wiener Schmäh' and other nice characteristics of the most liveable place on earth. However, he wants to travel even more to proof the latter. Benjamin sees himself as a transnationalist in a world of nations.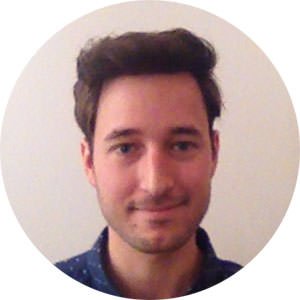 Constantin is a political scientist and enthusiastic about Vienna. In times when he gets less enthusiastic about his hometown he likes to travel. Especially the Middle East has always interested him where he even lived for a while. Experiencing different cultures was his best teacher. Constantin has worked as a paramedic, as a receptionist in a youth hostel as well as a conflict analyst. His work  experiences range from government agencies to NGOs. Hopefully this wide range of experiences will guide his future endeavours.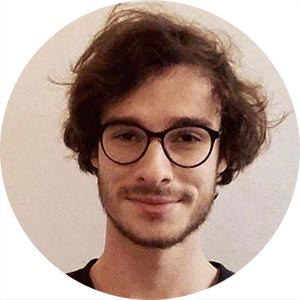 Joseph Buttinger
General Assistant
Studying law with a focus on international relations, Joseph has found himself more often than not exploring deeply the intersection of international law, politics and diplomacy. His interest in the topics of international migration and asylum has led him from volunteering as a legal counsellor for refugees with different NGOs all the way to UNHCR. On a more private note, it is his enjoyment of all things philosophical that allows Joseph to keep an eye on the big picture at all times, no matter the concrete issue or task at hand.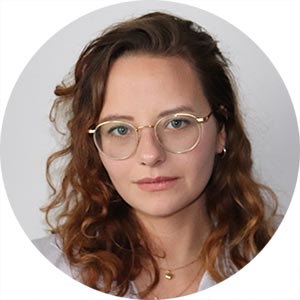 Elisabeth is a political scientist student with a strong penchant for language analysis and story telling. If she is not occupied in reading or writing, you can talk enthusiastically with her about her favourite places Lisbon and Vienna. Always trying to feed her curiosity of understanding social realities, conversations about gender equality from a personal and theoretical point of view  are also a great topic. In this manner, she is eager to reach out to others through vivid criticism and experience-sharing. Elisabeth also discovered that this is a better way to bring people together than exposing them to her cooking skills.