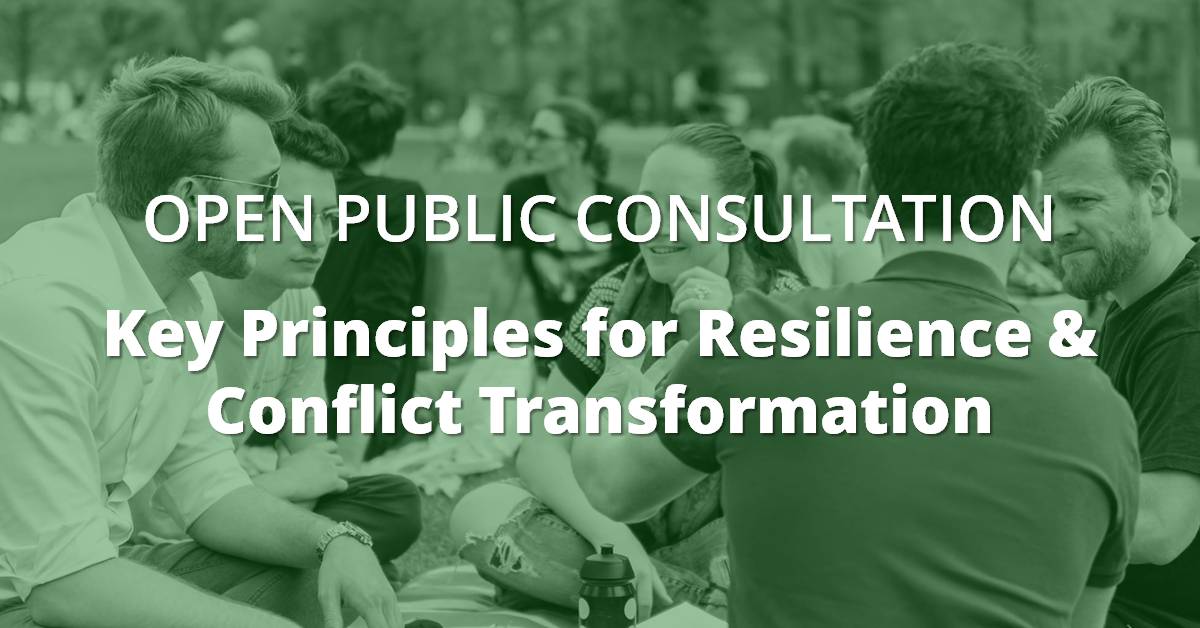 German Version
An unserer Welt rüttelt es.
Schauen wir nach oben, sehen wir eine Klimakatastrophe. Beim Rundumblick in die Welt sehen wir immense humanitäre Herausforderungen, wir sehen grassierende Ungleichheiten und Konflikte. Wir erkennen, dass unsere Welt vernetzt, komplex und umkämpft ist.
Mit der Pandemie COVID-19 sind wir in eine Polykrise getaumelt, die unsere Vulnerabilitäten verdeutlicht und unsere Anschauung auf die Welt verändert. Alte geostrategische Weisheiten werden archiviert, weil sie den internationalen Machtkonstellationen nicht mehr entsprechen. Selbst die Verletzlichkeit der Demokratie haben wir am Horizont erkannt. Einiges wird nicht mehr so werden, wie es vor dem Ausbruch der Pandemie war.
Vieles Bedarf neuer Beurteilungen und Herangehensweisen. Der Reset, den wir gerade erleben, schafft Raum für Innovation und die Kraft, diese zur Realität werden zu lassen, liegt heute in Netzwerken – digital wie analog. Argumente für Zusammenhalt und –arbeit sind weltweit lauter als je zuvor.
In vielfacher Hinsicht entspricht das dem internationalen Krisen- und Konfliktmanagement (IKKM), in dem der Einsatz und das Zusammenwirken gesamtstaatlicher Kapazitäten schon seit jeher der entscheidende Faktor ist. IKKM lebt von der klugen Integration von Sicherheitspolitik, Entwicklungszusammenarbeit, humanitärer Hilfe, Friedenspolitik, zivil-militärischer Zusammenarbeit und Konfliktmediation.
Inmitten der gegenwärtigen Polykrise sind einige der Ansätze des IKKM sehr gefragt: Innerstaatlich geht es dabei um Konzentration der Fähigkeiten, international um Solidarität. Wie aber sehen die Lessons Learned für übermorgen aus? Wie wird das IKKM von morgen ausschauen? Was werden wir an diesem Punkt in drei Jahren dazu sagen? Vielleicht "no woman, no peace"? Oder fragen wir uns, wie Friedensprozesse digitalisiert gesteuert werden können? Können wir vielleicht das Veto der Sicherheitsratsmitglieder ausschalten, wenn Verbrechen gegen die Menschheit verübt werden?
Hier zehn Punkte aus unserer Sicht, die das internationale post-COVID-19 Engagement bündeln und die zukünftige Richtung vorgeben könnten. Wir würden uns über ihre Einschätzung und Kommentare darüber freuen!
Ihre
Ursula Werther-Pietsch #UniGraz
Lukas Wank #Shabka
Think big. Act now.
English Version
Our world is being shaken.
Looking up we see a climate catastrophe. Looking around we see immense humanitarian challenges, we see rampant inequalities and conflicts. We recognize that our world is interconnected, complex and contested.
With COVID-19 we have stumbled into a polycrisis that shows our vulnerabilities and has to potential to alter our view of the world. Old geostrategic wisdom is being archived because it no longer corresponds to the international power constellations. We even recognized the vulnerability of democracy on the horizon. Some things will not be as they were before the pandemic broke out.
All this shows how desperately new ways to assess and approach challenges around us. The reset we are currently experiencing creates space for innovation. The power to make it a reality today lies in networks – digital and analog. Globally, arguments for cohesion and cooperation are louder than ever before.
In many ways, this corresponds to international crisis and conflict management (ICCM), in which the use and interaction of general government capacities has always been the decisive factor. ICCM thrives on the intelligent integration of security policy, development cooperation, humanitarian aid, peace policy, civil-military cooperation and conflict mediation.
In the midst of the current polycrisis, some of the ICCM's approaches are in high demand: nationally, it is about concentration of skills, internationally, about solidarity. But what do Lessons Learned look like the day after tomorrow? What will the IKKM look like tomorrow? What will we say about this at this point in three years? Maybe "no woman, no peace"? Or are we wondering how peace processes can be digitally supported? What about the veto of the Security Council members when crimes against humanity are committed?
Here are ten points from our point of view that bundle the international post-COVID-19 commitment and could set the future direction. We would appreciate your assessment and comments!
Your
Ursula Werther-Pietsch #UniGraz
Lukas Wank #Shabka
Think big. Act now.
Shortlinks