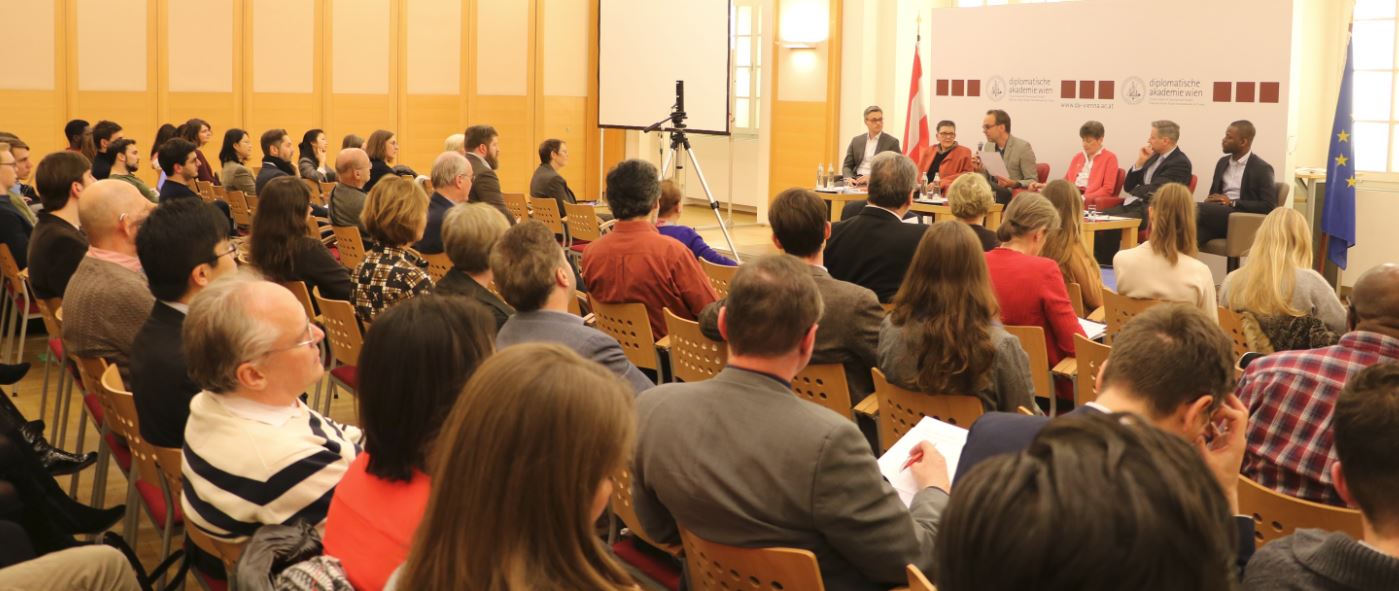 Have international relations become more or less peaceful in the last 20 years? What does building peace mean? Are strategy and peace mutually exclusive? Do we have reliable crisis management mechanisms to deescalate and perhaps even resolve disputes? What mechanisms do we need?
Those and other questions were discussed in a panel discussion in the Diplomatic Academy Vienna on 24 January 2020 by a panel of practitioners and academics: Michael Asiedu (Student, Vienna School of International Studies), Susanne Jalka (Professor, University of Applied Arts Vienna), Angela Kane (Senior Fellow, Vienna Center for Disarmament and Non-Proliferation; Vice director, International Institute for Peace), Walter Kemp (Head, Strategic Policy Support Unit, OSCE Secretariat) and Lukas Wank (Co-Director, Shabka).
The discussion was moderated by Markus Kornprobst (Professor of International Relations, Vienna School of International Studies).