Der Jahresausklang bietet nicht nur Aussicht auf Ruhe und Besinnlichkeit, sondern ist auch Anlass für die Friedens- und Konfliktforschungsszene in Österreich zusammen zu kommen und das Jahr revue passieren zu lassen.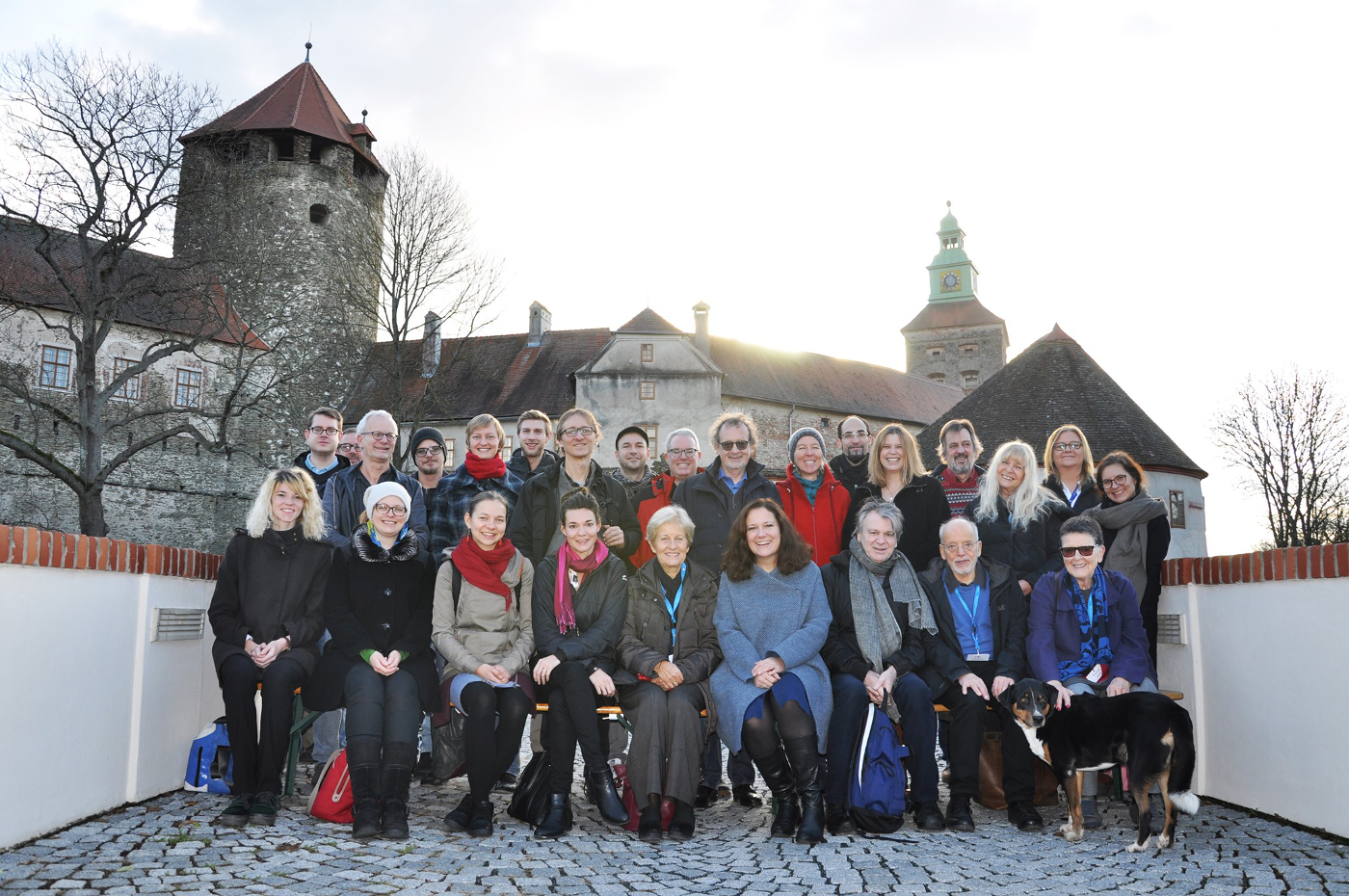 Die Jahrestagung des Netzwerks für Friedens- & Konfliktforschung und wissenschaftsgestützte Friedensarbeit in Österreich (NeFKÖ), fand dieses Jahr vom 29. bis 30. November statt und konnte damit bereits das vierte Jahr in Folge abgehalten werden.
Zu diesem Anlass lud das Austrian Study Centre for Peace and Conflict Resolution (ASPR) auf die Friedensburg nach Stadt Schlaining ein. Vertreter*innen aus Forschung und Praxis folgten der Einladung und natürlich war auch Shabka mit dabei.
Das diesjährige Thema beschäftigte sich mit Utopien und Visionen in der Friedens- und Konfliktforschung. Neben philosophischen Diskussionen wurden aber auch ganz praktische Themen behandelt, wie beispielsweise die Weiterentwicklung und zukünftige Ausrichtung des NeFKÖ. Das Jahr 2019 bot eine Vielzahl an Aktivitäten, entsprechend eindrucksvoll war die Vorstellung der zahlreichen Projekte und Initiativen, die die aktive Szene 2019 umgesetzt hatte. Auch Shabka nutzte diese Plattform, um die diesjährigen "flagship projects", wie die Workshopreihe Syrian Futures oder auch The Strategic Factory, vorzustellen.
Besonders erfreulich war die Ehrung von Dr. Reiner Steinweg, der für sein langjähriges Engagement für die Friedens- und Konfliktforschungsszene in Österreich ausgezeichnet wurde.
Doch auch tagespolitische Themen wurden besprochen, wie die derzeitige Regierungsbildung und die damit einhergehenden Koalitionsverhandlungen in Österreich. Infolge dessen hat sich das NeFKÖ mit einem offenen Brief an die beiden, in Koalitionsverhandlungen befindlichen Parteien gewandt.
Doch nach der Jahrestagung ist eben auch vor der Jahrestagung und so freuen wir uns sehr, euch schon jetzt mitteilen zu können, dass die nächste Jahrestagung des NeFKÖ 2020 in Wien stattfinden wird.