A Revolution in Four Seasons portrays the first years of the wheels of democracy trying to turn in Tunisia after the regime of Zine El Abidine Ben Ali was ousted in January 2011.
In tracking this process through the eyes of Emna, a western-oriented, secular political activist, and Jawhara, a member of the Constituent Assembly for the more traditionalist and Islamist Ennahda party, the film creates a sediment of experiences of what it means to live up to what they believe in. At the same time, it allows the audience to decode these experiences individually and shows that despite their differences and very distinct perspectives, Emna and Jawhara resemble each other more than anyone – even they themselves – would think.
In what the movies director Jessie Deeter describes as an "urgent film", she documented the push-pull between Tunisia's cultural tradition and revolutionary, pro-democratic fervor. In doing so, she not only shows that civil society is not an idle or neutral element in the country's society but also that civil activism truly is a learning field for democracy encapsulating societal transformatory potential.

For some time now, A revolution in Four Seasons has toured the world's film festivals and has been awarded numerous awards, the most recent one being the 24 Frames Award at the Vancouver International Women In Film Festival. After the screening of the movie at the 2017 Frauenfilmtage in Vienna on March 9th, Shabka had the opportunity to chat with Jessie Deeter, filmmaker, journalist and mother of three, about the role of personal stories and journalism in shaping political debates, women' stake in it, and what the global north can learn from Tunisia's democratic experiences.
A revolution is personal & political at the same time
Shabka: The Arab Spring is often compared to the breaking down of the Berlin Wall at the beginning in 1989 as a symbol of the victory of civil society's revolutionary wave. Do you think that is a suitable analogy?
Jessie Deeter: For me, the Arab Spring actually triggered more a mental – rather than literal – breaking down of walls. The events that ensued after the end of 2010 in the Middle East and in North Africa were historically immensely important; especially for me as a "student of the region" understanding that nothing would ever be the same again. It was a rupture in time, and particularly so in Tunisia as it was one of the least likely places for a revolution to happen.
This can also be seen in the changes in the lives of Emna and Jawhara, the two Tunisian women you followed over four years. How would you describe the changes they went through in this period and how did their lives correspond to the changes in the Tunisian society?
As a journalist and a filmmaker I tried to be as open minded as possible in interrogating the question of what happens after a revolution. Besides following Emna and Jawhara, being a journalist gave me the opportunity to also interview the most important political figures at that time. However, I did not want to make a political movie per se, I wanted it to be a really personal story, a film that people could actually care about.
Although I wanted to make an excellent personal story, you can't tease out the fact that there is an interweaving of politics and Islam in this question, simply because that is a key question. But it's also a question on the human level as well, because Jawhara's family was exiled to the south and Rachid Ghannouchi has not lived in Tunisia for a couple of decades. He had to raise his whole family in London. It is, in the end, political and personal at the same time.
That's why I allowed the political and the personal to play out. You can see it on the bodies of these two women. Both of them are uncomfortable inside because they are pregnant as well as outside – in the parliament for example, and angry to a certain extent. They are both trying to tackle the same question of how to create a democracy from very distinctive point of views in that particular moment. What we were fortunate enough o capture is that the movie became very much the story of growing up; both on a national or societal level where the Tunisians had all this ideals of what it meant to be a democracy and on the personal level.
All this played out very personally for Jawhara and Emna who had ideals of what their country can be as a democracy while trying to make that happen. At the same time, they also had ideals of what it meant to be young women. It actually happened to play out so elegantly that throughout the movie both of them have to confront their ideals of what it's actually like to grow into being a woman and of what it's like to make a democracy work.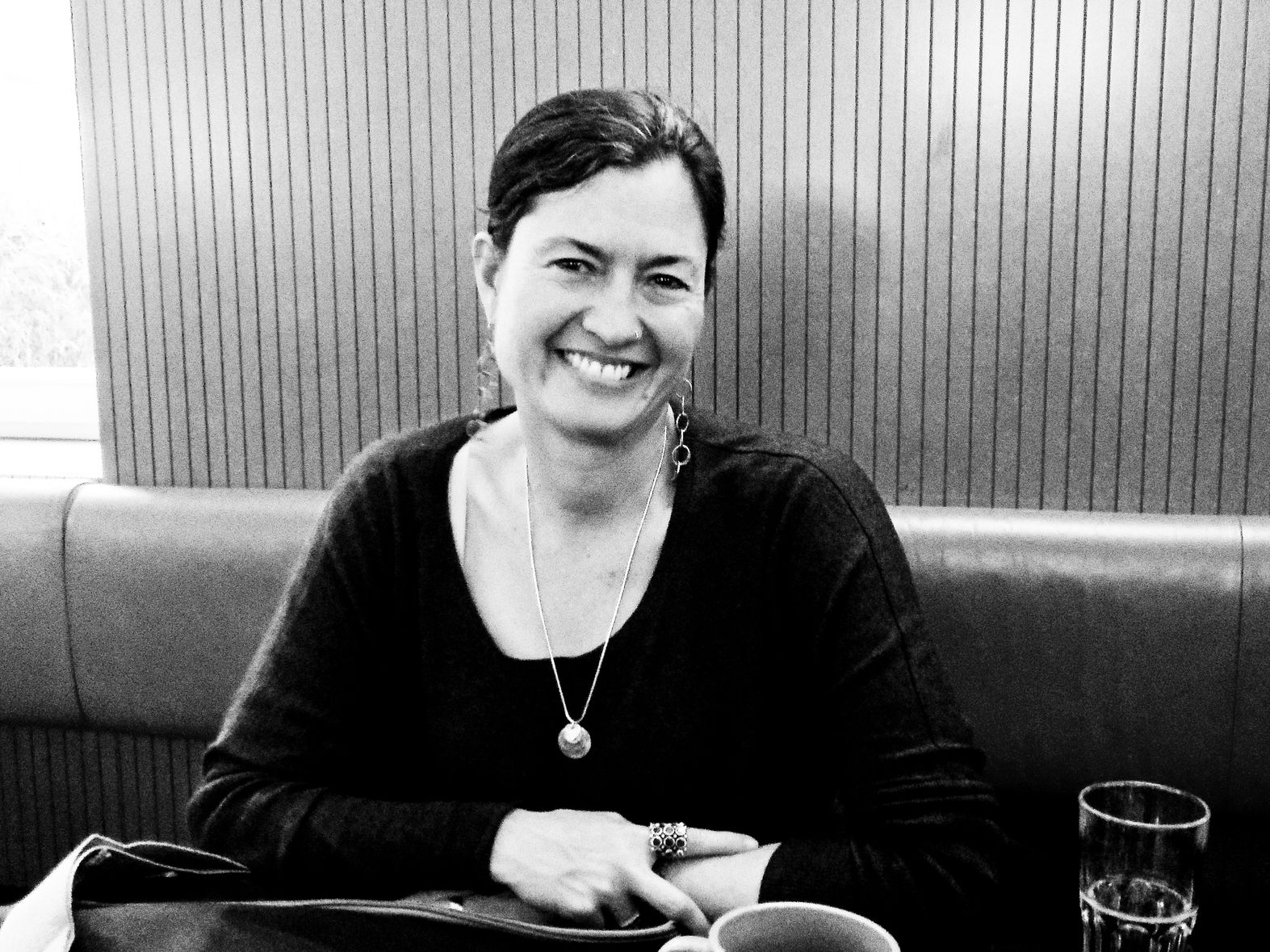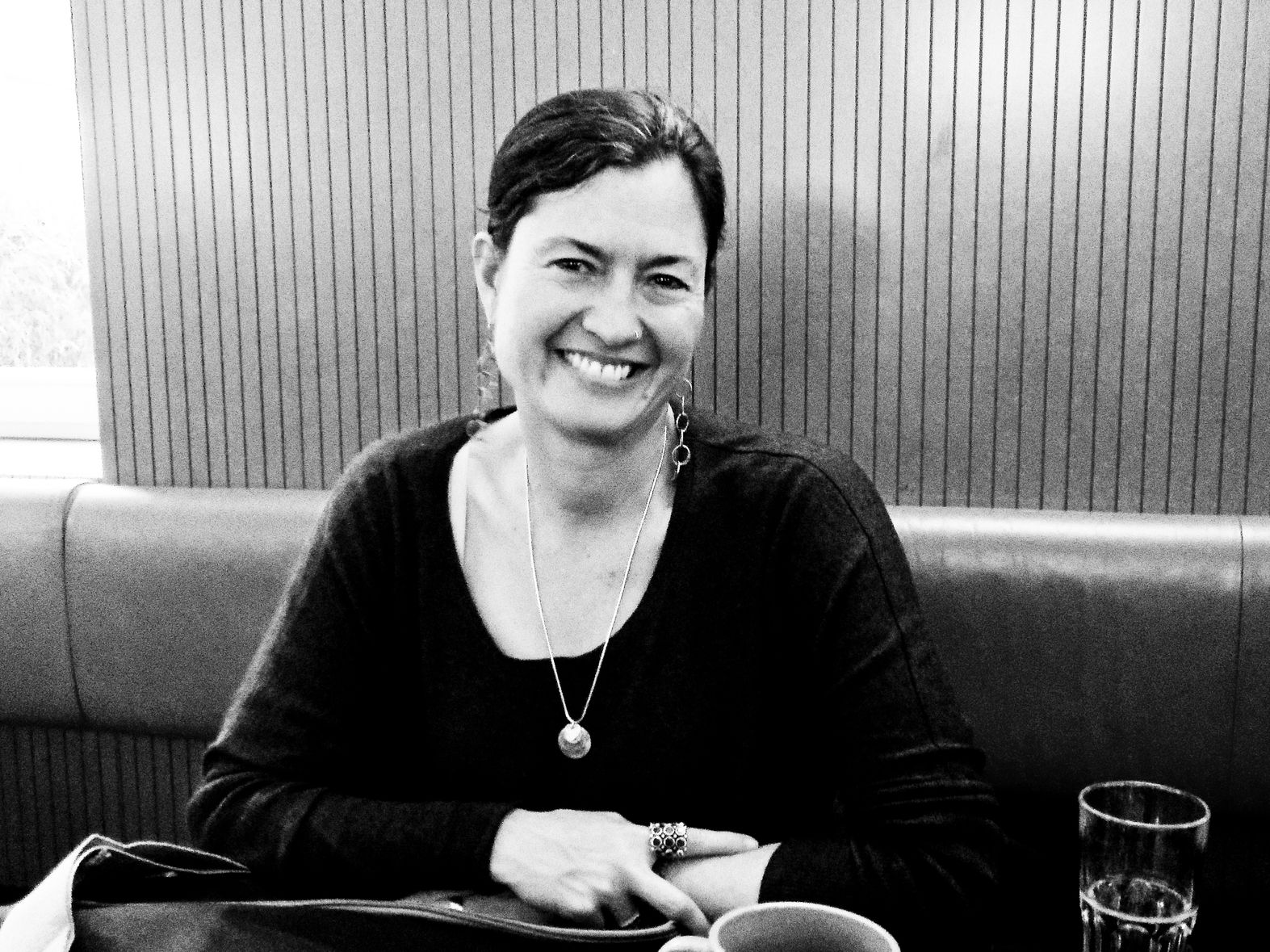 A learning field for democracy
The movie puts the relationship between society and state in the spotlight. The diaspora has quite a big stake in this relationship, especially on the level of activists in pushing the boundaries of acceptance for new ways of living together. How would you describe their role?
My husband was a Peace Corps volunteer in Tunisia in the 1990s. The country he knew back then was built on a very homogenous society. Nowadays there is a lot more room for difference which is good but challenging: On the one side there are traditionalists like Ghannouchi and on the other side you have people with a more secular perspective that will make for a more interesting and diverse society returning to the country. If you get more people in who have lived outside things start moving and changing.
What Ghannouchi and Bassem [Emna's husband who returned to post-Ben Ali Tunisia after living in the US for more than a decade] both told me was that they came back to try to help create a new democracy for a country that didn't have one. For some citizens that might be scary because they were used to handle the old ways of the government and some of them might now feel "nostalgic" about their safety of knowing what is going to happen tomorrow whereas now a lot more is in play. As an outsider, I think this can be very challenging and invigorating simultaneously. I can't speak for them but I'd say that the Tunisian diaspora that actually returns invigorates the conversation about the country's future.
What do you think are the limits of the Tunisian model for the Arab world in terms of exportability?
It's clear that the whole region is not homogenous at all. But the Arab Spring has nevertheless influenced every single Middle Eastern and North African country to some extent. It I clear those governments that are still in power like in Morocco or in Oman are trying to do their best to avoid future Arab Spring-like protests. Frankly speaking, I think where Tunisia can have a real influence is this seeping out of making concessions and acknowledging that the Arab Spring has happened and that the governments in power have to do things differently from now on.
Building a democracy is also about adjusting the degree of representation of different groups within society. Tunisia in particular has a diverse mix of secular, pro-democratic and traditional groups. How would you describe the process of adjusting the power-sharing mechanism in the country?
Given that Islamism in Tunisia was being clamped down by the state for a long time, Ghannouchi told me that Ennahda thought that in 2011 they'd be damned if they move closer towards the secular parties and – on the other side – damned by the secular parties if they wouldn't. They really were between a rock and a hard place. As Jawhara puts it in the film: there was really no "winning". Ennahda then went "Obama style" and tried to negotiate with hardliners within the party because for them it was important to reach a political compromise.
The point I am trying to make here is that in terms of the revolution it means that you can't just land it and then everybody is happy. Economical, political, cultural, social fine-tuning is a long-term effort. It was still a long way to go once the old regime is ousted and a big problem is the disenfranchised young population that often has no way of making a living. In that regard, Jawhara is really representative of all of her countries problems. At one point in the movie, she goes to the south to rally for Ennahda and there she's getting hit up by community representatives who question her about jobs for young people since it is one of the country's most pressing problems.
Journalism & democracy
The US under President Trump or the current test for Europe's democratic strength puts questions about the state of democracy on the front pages at the moment. Against this background, your movie challenges the euro-centrist view that the global south should learn from the north when it comes to democracy as it offers a unique insight into a country's democratic transition. Do you think that an emerging democracy like Tunisia sets an example for the rest of the world in taking seriously the idea of democracy?
After the 2011 elections in Tunisia Ennahda took over a troika, a ruling three party government. Back then, Ghannouchi was criticized for working too much with secularists. Years later, when the governments constitution changed, Nidaa Tounes lead by Beji Caid Essebsi became the strongest party. Then it was Essebsi's turn to be criticized for working with Ennahda. The point here is that it essentially is about the spirit of collaboration, which is needed to make a democracy work. For this it needs parties that we currently don't have in the US.
On a domestic level US-Americans actually have a real fear of Islam, Muslims, and the Arab world. In general, our current policy is very regressive in that respect. That's why I think it is super important at this moment for people to bring life to a democratic culture and do good work. That's what we tried to do with the film in order to allow seeing Jawhara as an empowered person rather than an oppressed woman wearing a hijab. I think these are small lessons that people can identify with in a non-political way: how do you balance work, children and how to be a woman or a man. If we can have interesting conversations around these things it is a worthwhile endeavor. We tried to lay out these elements in the movie without being didactic.
The current approach of the Trump administration to Muslims and Islam is very regressive indeed. One reason that allows this quite popular sentiment to be rooted so deeply in society might be the degree of black and white reporting. Where do you see the role of journalism to give the discussion more depth in the future?
When I went to journalism school, the people I got to know there were the best and brightest people I knew back then. They still are the most amazing people to this day that I've ever known. It is a shame that since that time the money and the will is not and hasn't been in doing real journalism. I think one of the ironic silver linings of the current Trump situation is that there is a renewed vigor in the US for having real journalism happen again.
Just a few decades ago, we used to have foreign news bureaus all over the world and I think all of them are still shrinking, like their budgets. If you want to do serious investigative reporting today – either at home or abroad – you pretty much have to entrepreneur and figure out a way to finance that yourself which is ridiculous if you want to do real journalism. This whole situation doesn't really say good things about our society but at the same time it shows that there is more hunger for actual news reporting.
But the good news/bad news is that there is so much news and reporting out there that the need for good work is so urgent given the scarcity of good investigative stories. You have to be scrappy to do that. You can do a lot with very little in terms of equipment. You start small, like with reportage and freelance. That's why I think it is really the time for young people to do it because they are scrappier and fearless, they can survive on a lot less money
This interview has been edited for length and clarity.